Eva and Ole Sindberg
Eva and Ole are Annette's parents and a great source of inspiration, knowledge, support and recipes! Cooking with Eva is a delight as well as a wonderful education. She puts a lot of love into everything she makes. Ole tries everything and lets us know if it's authentic. He also helps us capture on film whatever we make and how it's served. They have both been a tremendous help with the whole project, very encouraging, lighthearted and dedicated. Eva has collected thousands of recipes and has helped us experiment. Annette and I call her our secret weapon because of this. We always learn great and valuable things working with her.
Angela Garbot – photographer
Angie has been photographing our events for about a year and we love her! She fits right in with us and our goofy senses of humor. She also gives us feedback on the food and likes to take leftovers to her husband, one of our best tasters! Angie is a very talented photographer who knows the food publishing world and its styles. http://angelagarbot.com
Here's a sam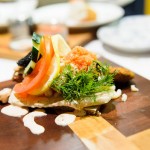 ple of her work.
Jill Foucré – Marcel's Culinary Experience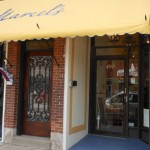 We met Jill at her wonderful downtown Glen Ellyn (IL) kitchen shop, Marcel's, http://www.marcelsculinaryexperience.com/ early on in our project and she provided some very sage advice, along with a lot of questions we needed to ask ourselves. Jill attended one of our first tasting parties where she helped us vet some of the recipes. She and one of the other guests had a good time reminiscing about what French remoulade sauce tastes like versus the Danish version – they're remarkably similar.
Our thanks to Jill for all her advice and support, and congratulations for the recent nods in the Wall Street Journal and in Chicago Magazine (as Best Cooking School for Date Night) .
Birgitte Nørmølle
Birgitte invited us to her home one night for a Danish cooking lesson and taught us some of her favorite traditional Danish dishes. She and her husband moved to Chicago from Denmark about 3 years ago. She was a fountain of information on technique, ingredient sourcing and authenticity. Birgitte is such a positive and genuinely helpful person and has been a true contributor. She is also a member of our core group that meets regularly to strategize.
Nils Wessell – Brooklyn Butcher Blocks
Annette found a picture of one of Nils' cutting boards in a magazine and had to have one. We spoke to Nils and he offered to make one with the Danish flag on it – his idea! He sent us 4 boards and we use them all the time. They're beautifully crafted and we think everyone should use them. http://www.brooklynbutcherblocks.com/
Here's a salad we created recently using one of Nil's boards.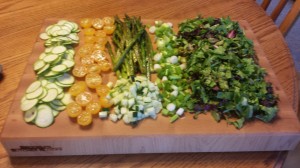 Marcus Schioler – Danish Open Sandwiches blog
We thought Marcus' idea to show the assembly of smushies step by step was genius. It takes the guesswork out of making them. He calls it the Lego approach – you build the sandwich piece by piece. http://3.bp.blogspot.com/-FWqI7vZMLGA/UfV9Z_4jAkI/AAAAAAAAA7o/0AiMLhN_xIs/s1600/Stepbystep_lego_smorrebrod.jpg
Marcus lives in Montreal and wanted to document his project to recreate the sandwiches he remembered from his childhood visits to Denmark. There's some great stuff here! http://www.danishsandwich.com/
Kenn Andersen – Professional Chef
One of Annette's most vivid "taste" memories is when Kenn prepared gravlax (salmon) for her family. So she lined Kenn up to give us a lesson in making that dish (for which he won a contest years ago that resulted in his recipe being used by a major airline) as well as a few traditional full-size smørrebrød (a smushi is a small version of smørrebrød). That was fascinating. He was so well prepared and threw everything together quickly and beautifully. We learned a great deal and ate very well that night.  Kenn is a true believer that smushies should look as good as they taste.