The other day, Annette suggested I try a recipe from her mom (Eva) for Pebber Nodder, little cookies similar to German pfeffernüsse. Danish for "pepper nuts," these spice-infused shortbread nibblers, shaped liked nuts, remind Eva of treats she had as a child, especially around the holidays. In fact, for many Danes, the holiday season would not be complete without them. Well, if Pebber Nodder is as fun to say as it is to eat, I thought, we'll be in for a treat.
The Pebber Nodder recipe  is simple – just 6 ingredients and four steps. According to Annette, cardamom is widely used by Danes, and there's a full teaspoon of it in this recipe. That sounds strong, but in fact, the spice gives these cookies a nice, warm taste that invokes feelings of the holidays.
Forming the dough into six balls, as called for in the recipe, I thought about how much fun it would be for kids to help. Mine are high school and college age and thus not as interested in helping, so I forged on alone. I rolled the balls into ropes, which I then cut into ½" pieces.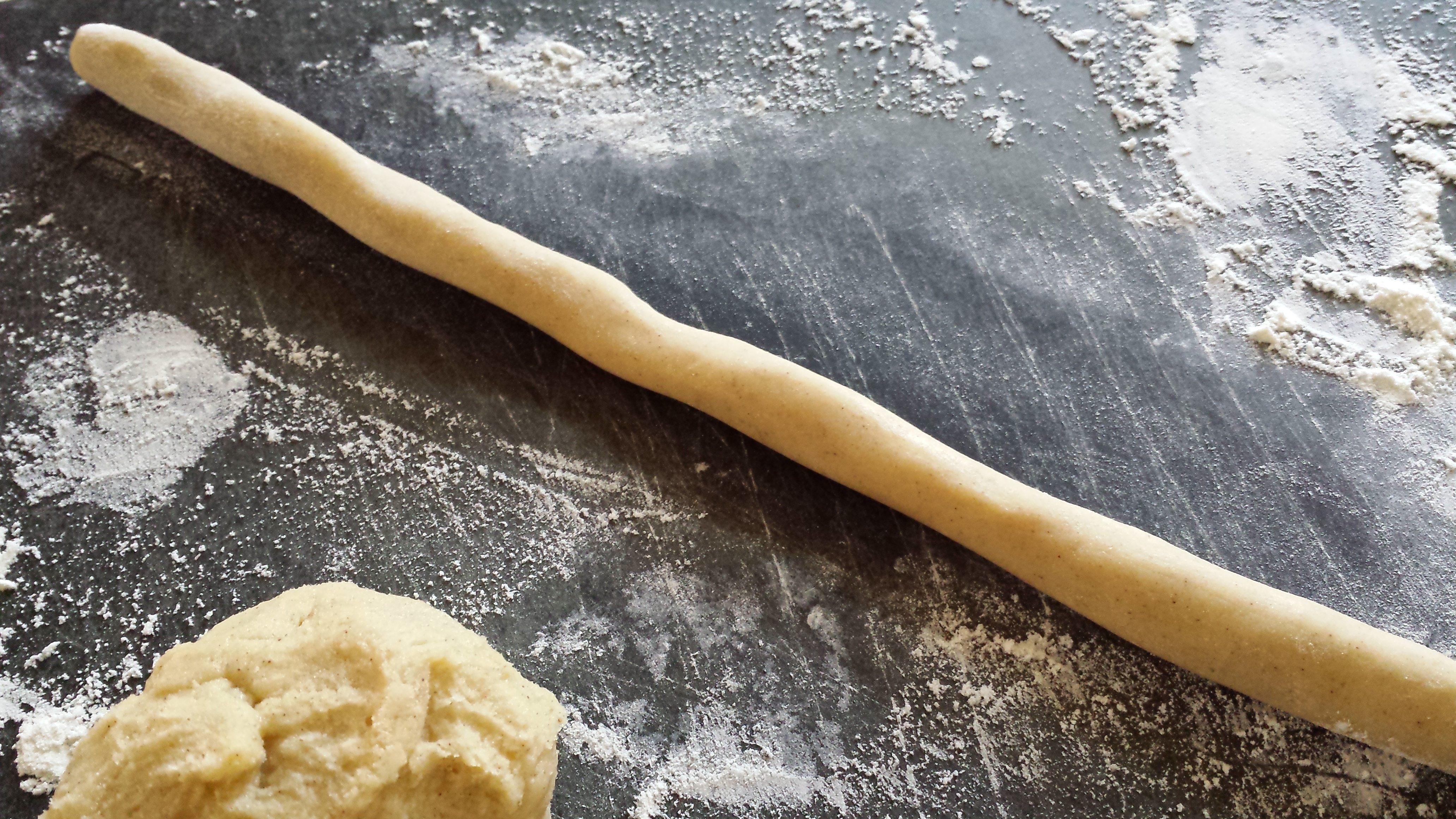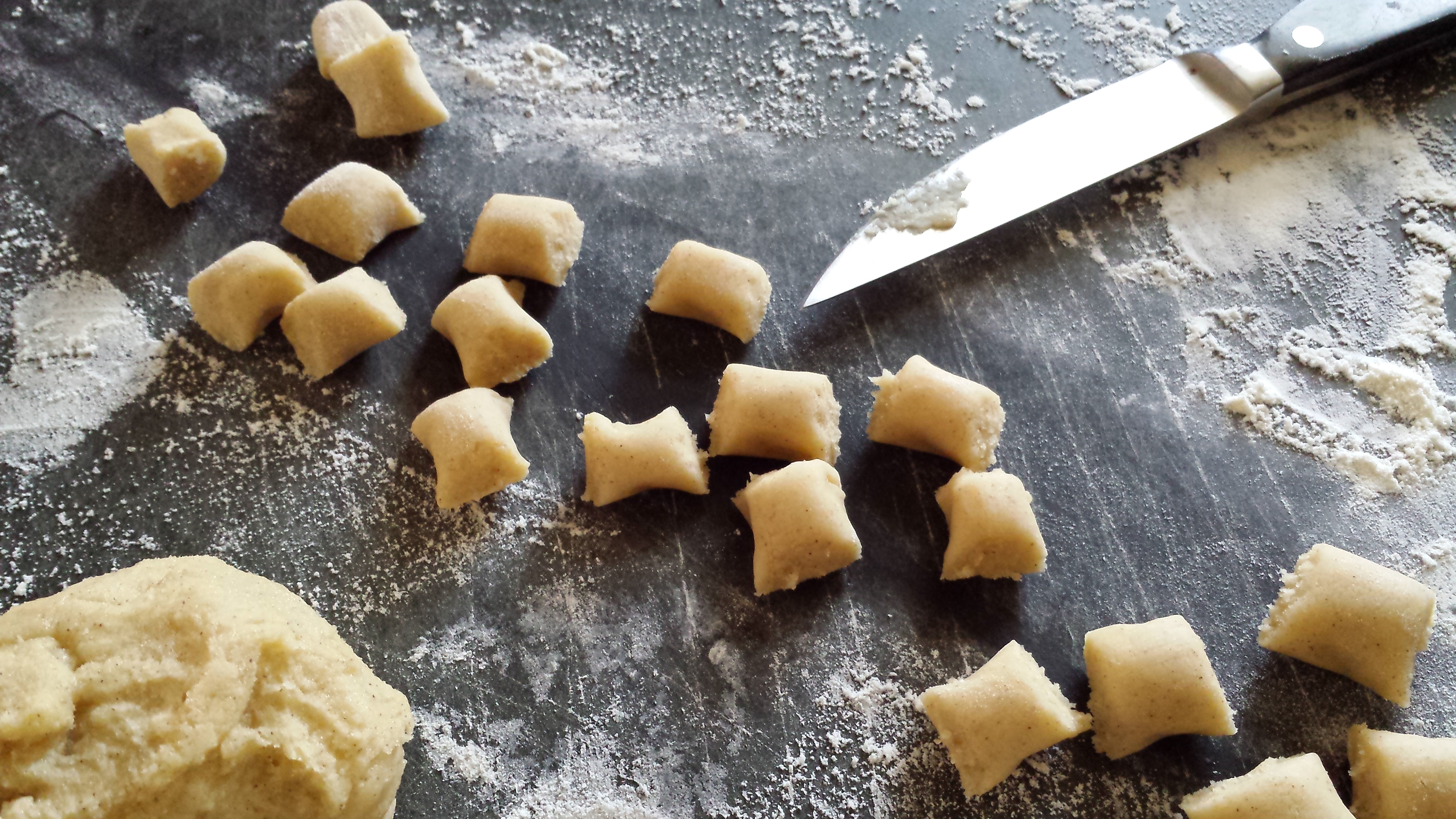 The recipe worked perfectly per the instructions. They came out of the oven smelling wonderful, with a nice hint of cinnamon. I dusted them with powdered sugar to make them even more appealing.
Annette took them to her office for her coworkers (aka guinea pigs) to try. One coworker asked if there was an illegal addictive substance in them, as she couldn't stop eating them. By the way, we're very grateful to Annette's coworkers for their willingness to sample our recipes and provide feedback. They've been immensely helpful.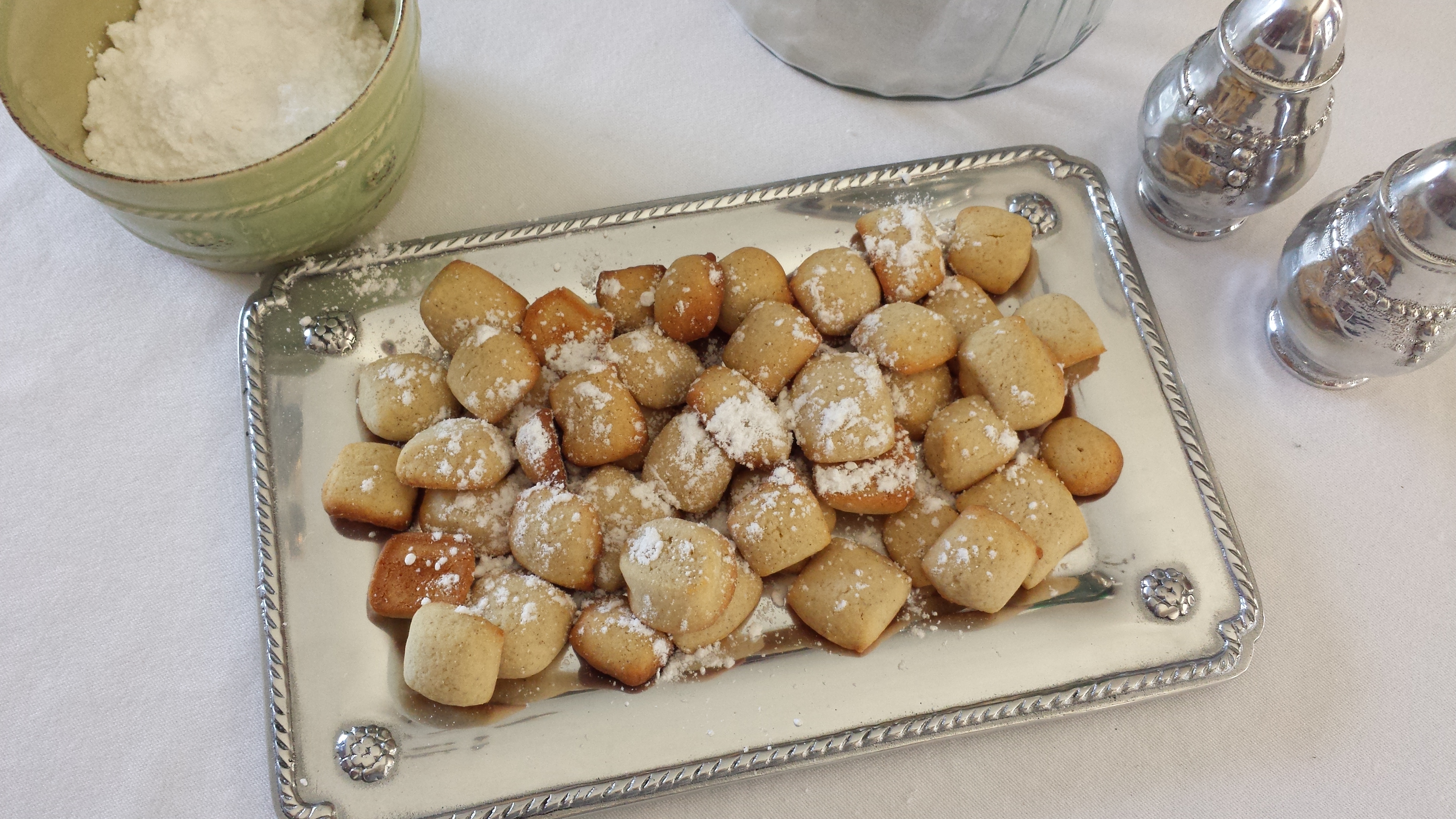 In case you missed it above, here's the recipe link again. Full credit goes to All Recipes and the recipe submitter, YAC2004.