We've been ruminating on the concept of satisfaction recently, specifically what it takes to satisfy our palates and our hunger pangs, but also what it takes to be personally satisfied. When we make and eat a satisfying meal, it can be a wonderful experience.  We control the content, the portions, the seasonings – everything.  And we end up with a full (but not stuffed) belly, tickled taste buds, and our family is together and happy.
Beyond that is the feeling of satisfaction we get with accomplishing things, sometimes things that truly surprise us. Annette was experimenting, starting to make Danish pastry horns, a tiny version, because Annette loves all things tiny. She knew she'd be thrilled with how beautiful they were, but didn't expect this bonus: a warm feeling inside of learning to bake something so beautiful. That's satisfying!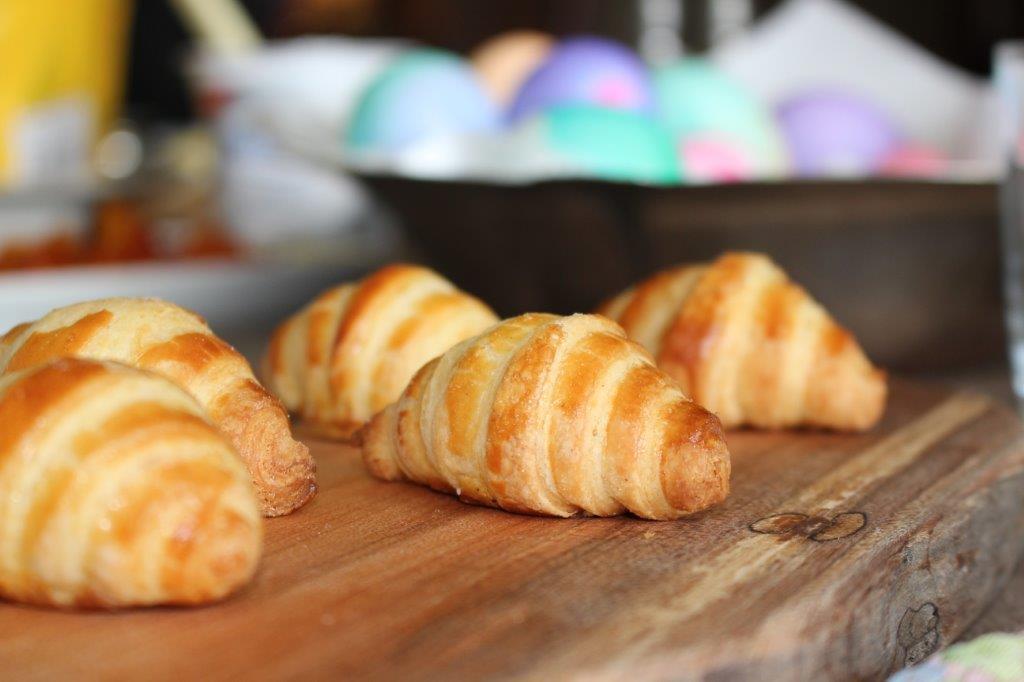 You'll find these horns in every pastry shop in Copenhagen, they're very traditional. The filling is usually a mixture of butter, sugar and marzipan. You can certainly get creative, though, and add chocolate, nuts, fruit, et cetera. The best thing about them is that they are crispy on the outside and gooey on the inside. Yum! We are still perfecting our recipe, which entails several layers of thin dough with butter in between. Here is an easier recipe, using frozen dough, that you can try if you're game – click here.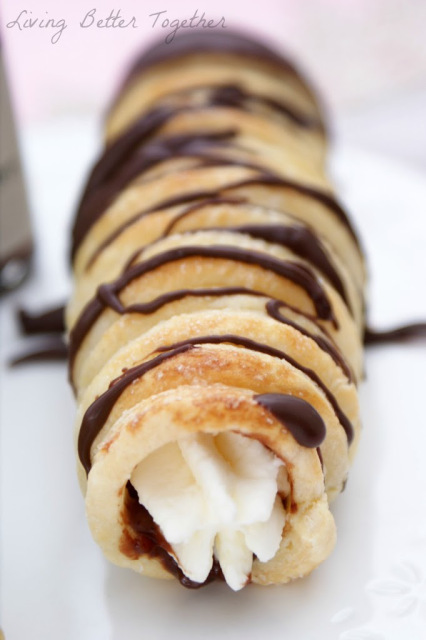 To us, satisfaction also means a perfect bite, a perfect combination of flavors, as with the horns.  Hopefully as you read this, your mind is conjuring up your idea of a perfect bite, one that would perfectly satisfy your own palate.  Maybe it even takes you back to your childhood and memories of a favorite family dish. If you're like us, you want to create those memories for your family to reminisce about in the future.
Sometimes all we need is to be satisfied. Not wowed or amazed or have our minds blown. Just satisfied.