A couple of weeks ago Annette and I gathered our core group of Hyggelig advisors, most of whom are featured on our HyggeligSmushies.com "People We Love" page. We wanted to test a new concept on them, something we call the "turkey smushi board." After Thanksgiving you're always looking for something new to do with the leftovers, right? Well, the turkey smushi board is something you'll want to try. It's simple, aesthetically appealing and easy for family members and/or guests to make their own little Danish smushies.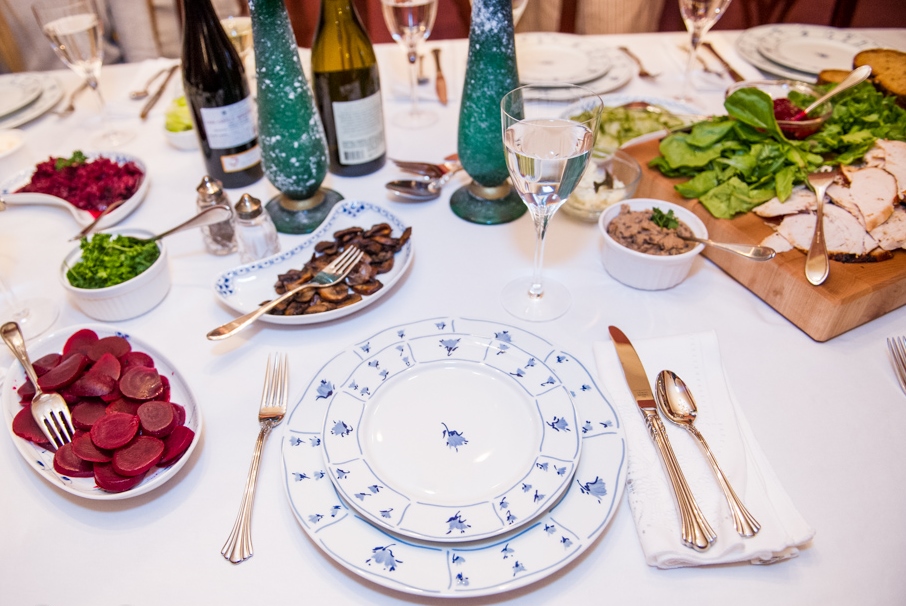 We sliced the turkey and laid it out on a carving board along with some loose arugula, a little cranberry ketchup, slices of some nice dark rye, and a few small rolls. That wasn't enough for us, though. On the side, we added sage butter (a definite crowd favorite), sliced beets, pickled cucumbers, boiled potatoes, red cabbage, sautéed mushrooms, black bean hummus, chipotle ranch, and of course, regular mayo. Such a feast! Using the board made it easy for everyone to take just what they like, make little smushies, or simply another meal with all their favorite foods. We got great feedback, as expected. It seemed the rolls with sage butter, a little turkey, and sautéed mushrooms was a popular combination, followed by rye bread slices topped with chipotle mayo, turkey and cucumbers.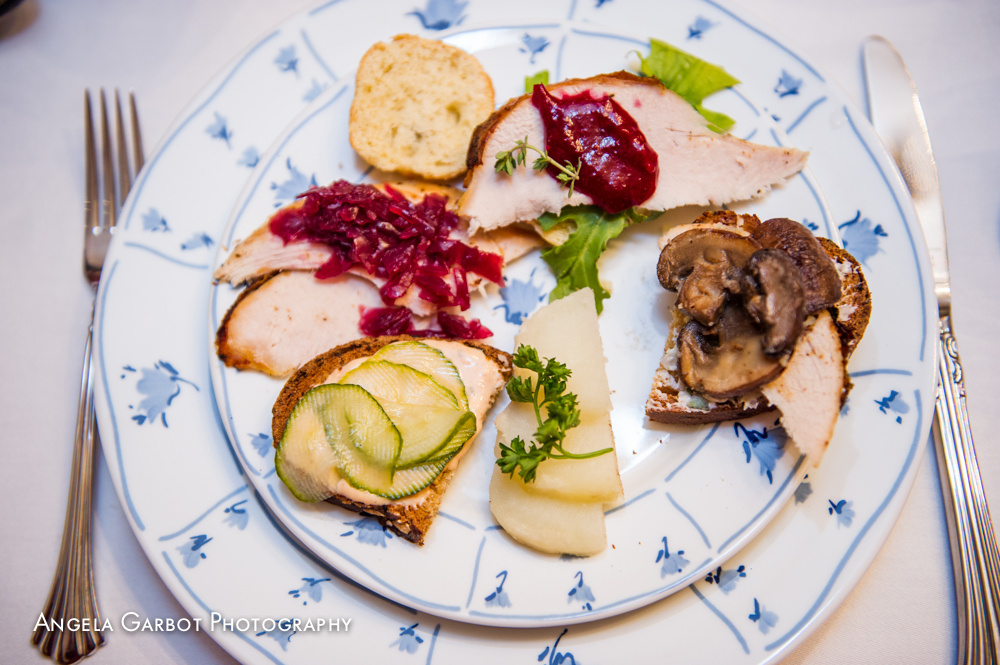 Here's the recipe for the sage butter to use on your turkey smushi board. You'll really want to try this!
Sage Butter
1 stick butter
2 Tablespoons finely chopped fresh sage
1 Teaspoon minced onion
1/2 Teaspoon lemon zest
1/8 Teaspoon freshly ground black pepper
Soften butter in microwave, but do not melt. Mix butter with remaining ingredients until well-combined and serve.
*Full credit for the chipotle ranch dressing recipe goes to Group Recipes and the recipe submitter, seafoodlover.